For auto companies, concept vehicles reveal their vision and imaginations for the future. The future could be next year or in 10 years to come. In some cases, these concepts usually have outrageous and unbelievable features as well as specifications but interestingly, there are some working prototypes already. We've seen some concepts come to reality such as the recently revealed
Audi E-Tron GT
concept which
Engadget made a review
of.
Often, concepts remain in the development phase for a long time and never go into commercial production until the projected time is right. Before now, design, architecture build, and level of sophistication were the focus for concepts. Today, it's a lot more different. More attention is paid to autonomy, energy use, aerodynamics, comfort, reliability, and efficiency. Most concept cars of today are electric and incorporated with self-driving technology. Already, the autonomous technology is in use but still undergoing perfection. An example is the
Tesla AutoPilot
.
Some auto companies like Toyota have even gone the extra mile to build concepts that perform more than just transportation. There are now concepts that serve the function of food deliveries, sales, luxury chauffeur service, and the list goes on.
These concepts span between sedans and SUVs and well, minivans and crossovers. In no particular order, here are the top and most inspiring concepts revealed in 2018.
Top features: autonomous driving technology, a projector that can show images or videos on objects held by passengers, a touch control feature that allows drivers and passengers to change vehicle settings by drawing on their seats with their fingers
Volkswagen I.D. Buzz Cargo
Top feature: solar roof, Level-4 autonomy, over 340 miles of range
Top feature: Level-4 autonomy, up to a 325-mile range
Byton M-Byte
Top feature: individually-adjustable seats, gesture control features, 49-inch touchscreen
Top feature: 248 miles of range, 590 horsepower, 0-60 mph in about 3.5 seconds
Top feature: Level-5 autonomy, 302 horsepower, 413-mile range
BMW iX3
Top feature: over 249 miles of range, ability to charge in 30 minutes using a 150 kW charger
Infiniti Q Inspiration
Top feature: variable compression ratio engine, touchscreens for each passenger
Top feature: single seat, electrified powertrain
Volkswagen Atlas Cross Sport
Top feature: 355 horsepower, 266 pound-feet of torque
Lexus LF-1 Limitless
Top feature: motion-activated controls, autonomous driving technology
Top feature: 471 horsepower, 5.0 liter V8 engine
Volkswagen Atlas Tanoak
Top feature: 276 horsepower, 266 pound-feet of torque
Genesis Essentia
Top feature: 0-60 mph in three seconds, multiple motors
Top feature: autonomous driving technology, customizable interior
Top feature: ergonomically-optimized driver's seat, large touchscreen
BMW M8 Gran Coupe
Top feature: light-alloy wheels
Porsche Mission E Cross Turismo
Top feature: over 600 horsepower, around 250 miles of range
Porsche 911 Speedster
Top feature: over 500 horsepower, six-speed manual transmission
Aston Martin Lagonda Vision
Top feature: Level-4 autonomy, rear-hinged back doors
Mercedes-Benz Vision EQ Silver Arrow
Top feature: 738 horsepower, over 250 miles of range
Mercedes-Benz Vision Urbanetic
Top feature: customizable platform, autonomous driving technology
Renault EZ-Go
Top feature: Level-4 autonomy, wheelchair accessibility
Renault EZ-Ultimo
Top feature: Level-4 autonomy, swiveling seat
Renault EZ-Pro
Top feature: autonomous driving technology, four-wheel steering
Nissan Xmotion
Top feature: digital mirror, gesture control
Jeep 4Speed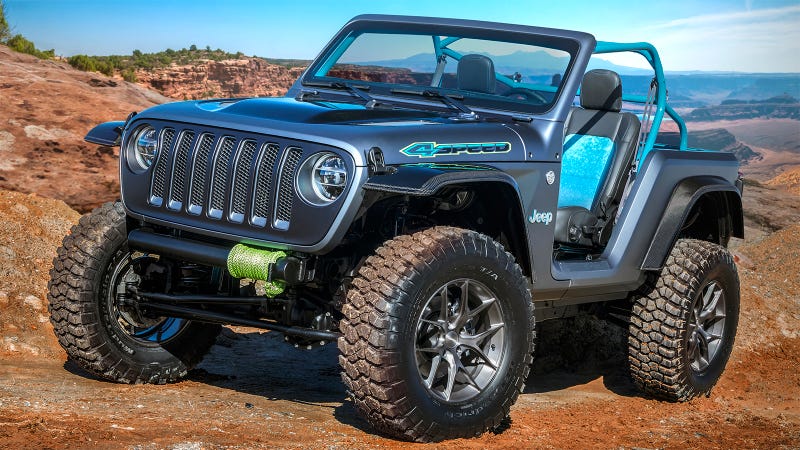 Top feature: 2.0-liter, I-4 turbocharged engine, eight-speed automatic transmission
Jeep Sandstorm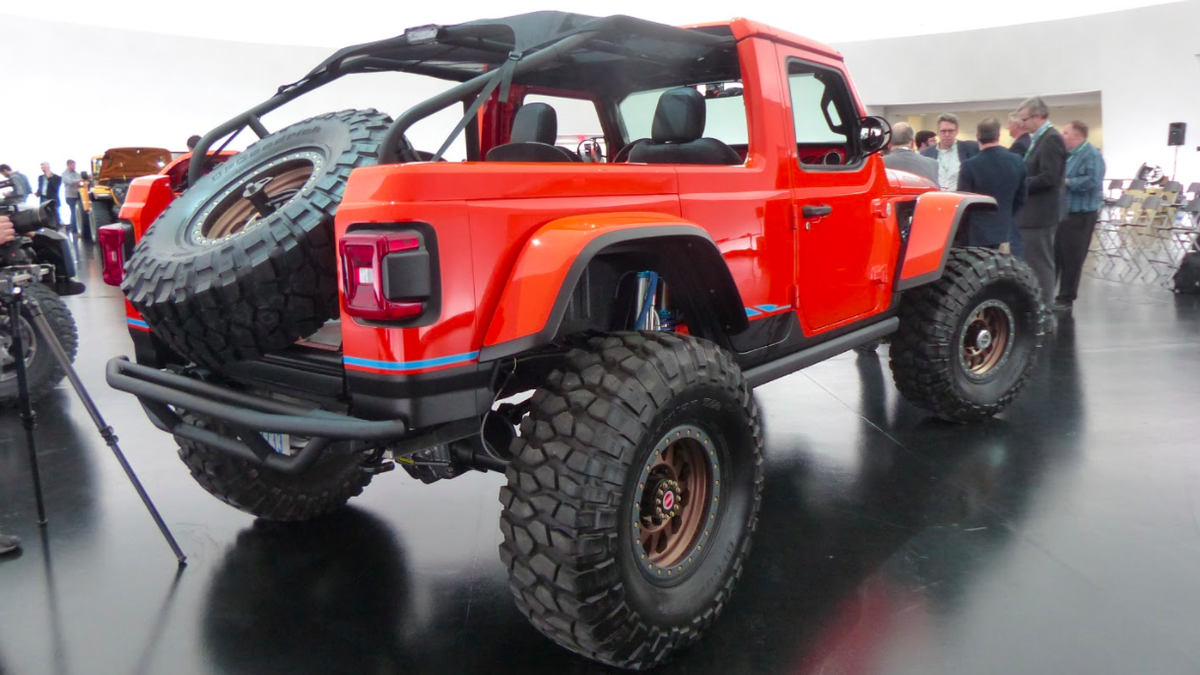 Top feature: 6.4 liter V-8 engine, six-speed manual transmission
Buick Enspire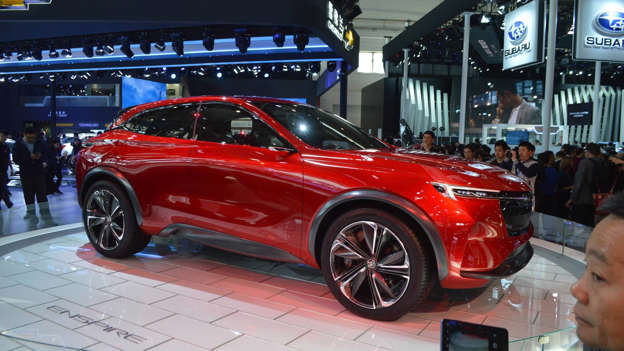 Top feature: augmented reality heads-up display, 370-mile range
Audi PB 18 e-tron
Top feature: 310-mile range, 612 pound-feet of torque
Volvo 360c